A part of Specialty Products
Address
Hestravägen 1,
Ljungsarp SE-514 55
Sweden
Phone: +46 321 533 350
At a glance
> Ljungsarp is a part of the business segment Specialty Products
> Opened in 2004; Part of Kongsberg Automotive since 2008
> Ljungsarp specializes in steering columns for the off-road market
Our products have a long history in the automotive industry. The steering column production started with supply of an adjustable steering column to SAAB 9000. The first Tilt & Telescopic steering column for Massy Ferguson was developed 1985.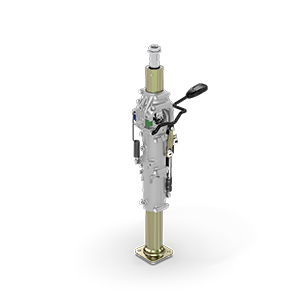 The Ljungsarp plant was established 2004 as a separate unit of Teleflex Automotive and acquired by Kongsberg 2008. Focus on steering column for Off-Road Market was then decided. A complete modular steering column program has been developed and implemented in production by the local design and process engineering team. The plant is able to serve our customers from concept design to serial production.
The customer base after the first 10 years as a stand alone plant are now the well known world-wide by major OEM's on the Off-Road Market e.g. Volvo, John Deere, CAT, CNH, AGCO, CLAAS, TEREX and JCB.