Powertrain and Chassis Products
Gear shifters for automatic & manual transmissions
Shift cables & towers
Gear & clutch control systems including actuators
Chassis stabilizers
Kongsberg Automotive develops and manufactures a comprehensive range of powertrain systems and chassis related products for heavy and light duty vehicles including, gearshift systems for automatic and manual transmissions, clutch actuation, advanced vehicle dynamics.
The business segment serves as a strategic partner to leading commercial vehicle customers worldwide by providing leading technologies, a global footprint, and a world-class product offering that sets the performance standards within these demanding market segments.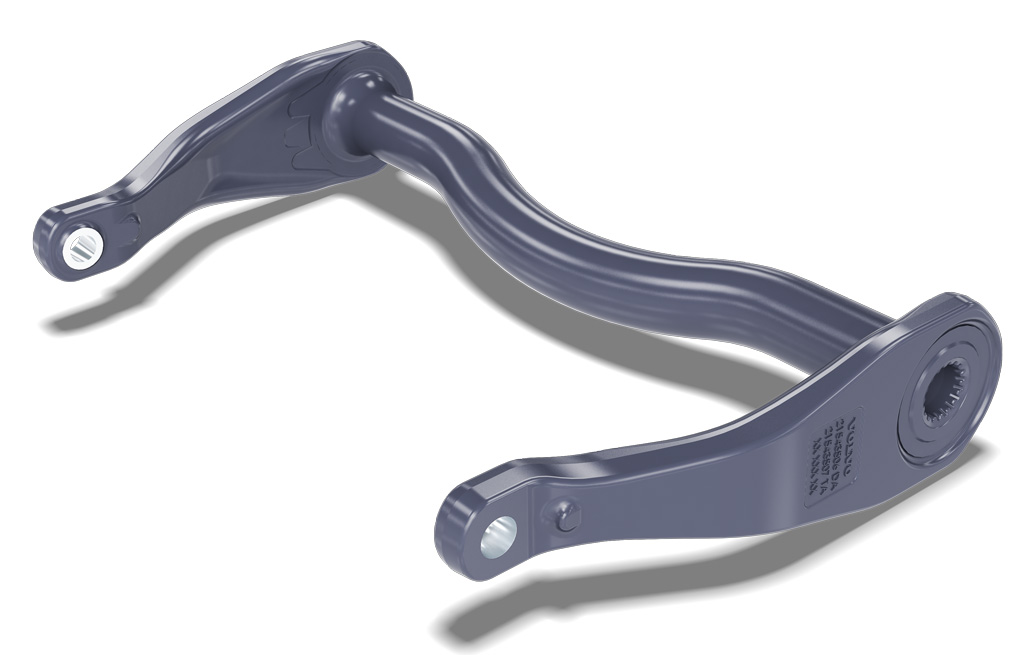 Read more about the rear axle stabilizer for Volvo and our clutch and gearshift project
Kongsberg Automotive is a leading supplier of complete gearshifter systems and has a long history of developing and producing gear shift systems for both manual transmissions (MT) and automatic transmissions (AT), with full system responsibility from knob to transmission.
Driveline enhances the driving experience by excellent user interface, safety and improved shift quality.
CMGx

CMGx is a flexible product platform developed and owned by Kongsberg Automotive. It is developed and designed to support any type of joystick design. The electronics within it make it possible to match a wide range of system setups. Shifter user interface is rapidly evolving and growing ever more complex. CMG is designed with this in mind and virtually any type of functionality can be supported.
The adaptability along with the compact packaging makes CMGx a perfect base shifter to be used across a vehicle platform where each application can be tailored to fit a specific vehicle.
User interface products
Kongsberg Automotive produces over 2 million knobs annually for a wide range of customers and has experience in using natural materials such as wood, leather, glass and metal. This in combination with knowhow in embedded electronics, lighting design and craftsmanship serves Driveline well when creating attractive high quality user interface products.
Our products are designed by our global engineering team, with close proximity to our customers. Excellent customer support is a key priority. Kongsberg Automotive's expertise in gear selectors along and in development of safety critical By Wire technology makes us a competent partner when designing gear shifter systems for the future.
Read more about the Shift by wire system (SBW) to Volvo Concept Coupé