Willis Plant, United States
Part of Powertrain & Chassis business segment
Address
300 South Cochran St.
Willis
77378, TX
United States
Phone: +1 936 856 2971
At a glance
> Over 140 employees
> Opened in 1980, a part of Kongsberg Automotive from 2007
> The product range includes pedals, heavy duty cables, controls,
conduit and core
Kongsberg Automotive Willis was established in 1980. The Willis facility has over 140 employees in many different departments including finance, design, testing, product management, purchasing and operations.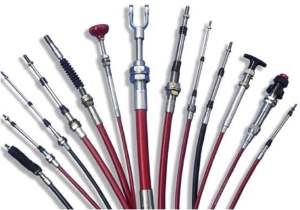 Willis is a full-service facility, helping to ensure that we can supply our customers with products from concept to production, testing, and delivery.
Willis manufactures a wide range of products that include pedals, heavy duty cables, controls, conduit and core.
We also serve over 250 customers which includes some of the most recognized names within the construction and agriculture market place. We pride ourselves on being flexible to our customer needs to ensure that we continue grow our customer intimacy.
Directions
From Houston George Bush Intercontinental Airport approx. 50 minutes driving.