Kongsberg Raufoss Distribution
Molsheim, France
Address
54 Route Industrielle
De la Hardt
FR-67120 Molsheim
France
Phone: +33 388 47 8747
At a glance
> Molsheim is a part of the business segment Specialty Products (Couplings)
> Opened in 1997, a part of Kongsberg Automotive from 2004
> A distribution center based in the center of Europe for Raufoss
couplings and Clutch servos from Hvittingfoss
Molsheim plant was acquired by Raufoss in 1997, and became part of the Kongsberg Automotive when Raufoss was acquired by Kongsberg Automotive in 2004.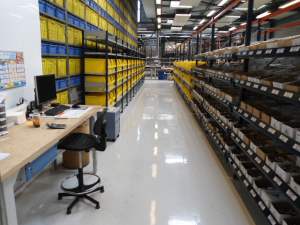 Molsheim is now a distribution center based in the center of Europe for:
Raufoss couplings
Clutch servos
Complementary products ( PA12 tubes, cable ties, etc.)
We serve the aftermarket as well as trailer, truck and bus OEMs mainly in Europe, and worldwide.
Our strength is serving all customers in 48 hours everywhere in Europe
Directions
By car from Strasbourg approx 20 minutes
By Train from Paris 2h30. One change at Strasbourg
By Air:
Strasbourg airport at 15 minutes by train and by car
Paris Airport at 2h30 by train, 5 hours by car
Frankfurt Airport at 2h30 by car