Hallbergmoos Office & Tech Center
Germany
A part of Corporate and Powertrain & Chassis business segment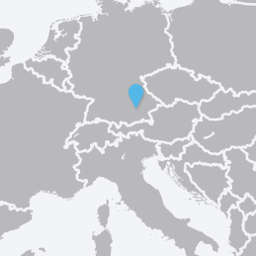 Address
Zeppelinstr. 1-3
85399 Hallbergmoos
Germany
Phone: +49 811 99 86 78 0
At a glance
> Centrally located in the heart of Europe, serving serving all our main markets, On Highway, Passenger cars and Off Highway.
> Established in 1998
> One of seven Tech Centers
> Work shop and lab
Kongsberg Automotive GmbH was founded in 1998, located in Marktredwitz, district Wunsiedel, Bavaria, Germany. In 2009 the office was moved to Hallbergmoos, strategically closer to the main German customers and the Munich Airport.
Hallbergmoos houses functions such as Engineering, Program Management, Sales & Purchasing.
The main focus of the Hallbergmoos team is enabling face-to-face support for new and current customer projects. The team serves as an interface between our customers and our global development & manufacturing sites.
The location provides close proximity with customers in Germany. An on-site workshop and lab area for all types of mechanical and electronical prototype development, also allows us to work rapidly and closely with customers.
Hallbergmoos is a European hub and a central meeting location for all Kongsberg Automotive employees.
The office is located 10 minutes from Munich Airport and is just a short walk away from various hotels.