ENVIRONMENTAL RESPONSIBILITY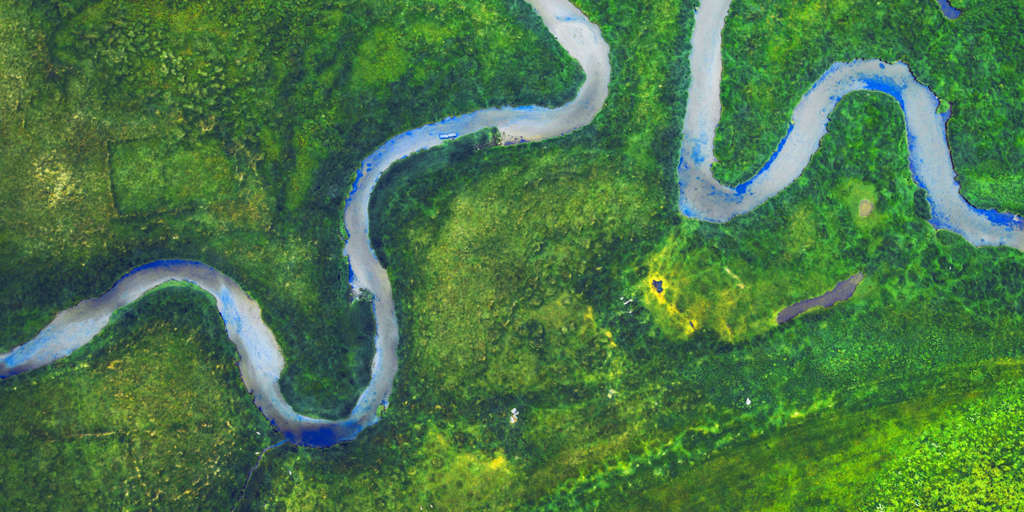 We aim to minimize the environmental impacts of our operations and products. Continuously improving our environmental performance is essential to meeting our business objectives and customer requirements.
Our internal HSE management system sets our expectations for environmental management for all our manufacturing facilities. It provides an extensive set of procedures that establish good environmental management practices.
The HSE team in each facility is responsible for ensuring that these procedures are followed by all employees, as well as performing risk assessments to ensure that any new environmental risks are captured and appropriate steps are taken to eliminate or adequately manage the risk.
Each year our manufacturing facilities are set targets for reducing energy, waste, and water from the previous year's performance.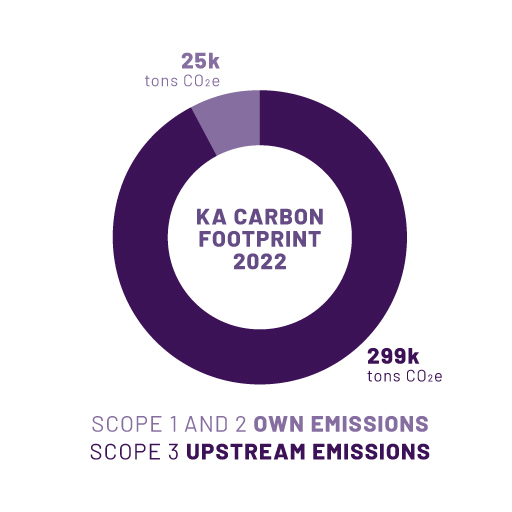 ENERGY
In 2022, we took more concerted actions to improve energy efficiency in our manufacturing facilities. This was driven by two principle factors: our goal of achieving carbon-neutral products by 2039 (energy usage is the overwhelming source of the carbon emissions associated with our manufacturing operations) as well as the need to respond to the sharp increases in energy costs..
In 2022, all our facilities were set a target to decrease energy consumption by 2% relative to total product sales ('Energy Intensity'). Each facility took actions to reduce energy usage, including replacing lighting for LED bulbs, replacing old equipment for newer and more energy efficient equipment, and reusing waste heat.
We use Energy Intensity as our KPI for energy, and in 2022 our company-wide Energy Intensity was 101.4 kilowatt hours per EUR 1,000 of total product sales, a 3.4% reduction from the 105-kilowatt hours per EUR 1,000 of total product sales in 2021. This improvement was mainly driven by improved utilization of our facilities following the disruptions from COVID-19 in 2020/21. We could also reduce the absolute energy use by 2,3% to approximately 97,7 million kilowatt hours from approximately 101,1 million kilowatt hours in 2021.*
WASTE
Good waste management practices are important to both our company and the communities where we operate. In 2022, our manufacturing facilities were set the target of a 1% reduction of the yearly amount of waste sent to landfills or requiring special treatment compared to annual sales ('Waste Index'). All facilities were active in seeking opportunities to reuse and recycle. Our company-wide Waste Index improved by 15.1% in 2022 to 0.79kg/EUR 1000 sales compared to 0.92 in 2021. The total amount of disposed waste was reduced to 750,3 tons in 2022 from 874, 7 tons in 2021. Notably, 11 manufacturing locations were landfill-free in 2022. *
WATER
While our manufacturing activities are not water intensive, we still aim to make efficient use of natural resources. We While our manufacturing activities are not water intensive, we still aim to make efficient use of natural resources. We measure water usage at each manufacturing facility and set an annual target for each one to reduce its usage by 1% from the previous year. In 2022, we managed it to reduce our overall water usage by 2.2% with a total volume of 111,070m3 water used, compared to 113,600m3 in 2021.*
CLIMATE CHANGE
Our vision is to make a meaningful contribution to society's efforts to tackle climate change and support our customers' strategic goals to transition to more sustainable transport.
In the year that saw the COP 27 summit in Egypt further focus global action on climate change, some of our manufacturing facilities experienced the impact of unexpected and severe weather events. Our facilities responded well to these challenges and were able to mitigate the effects of these events to maintain production and safe and healthy workplaces.
'Each year we report on climate change and actions to reduce carbon emissions created by our manufacturing activities through the Carbon Disclosure Project (CDP). Our latest CDP Climate Change report is available on our website.
CARBON EMISSIONS
All our plants measure and report their energy usage on a monthly basis. We use this data to calculate the Scope 1 emissions (fuels combusted at the plants) and Scope 2 emissions (emissions created by the generation of the electricity used). Scope 2 emissions account for approximately 90% of our total Scope 1 & 2 emissions.
In 2022, our CO₂e emissions were approximately 24,817 metric tons of CO₂, a 2.1% reduction from the 25,356 metric tons of CO₂e emitted in 2021.* This reduction is mainly driven by our more efficient use of energy. In addition, we calculated for the first time our upstream Scope 3 CO2e emissions. This calculation is based on purchasing data and statistical input-output models. Our total Scope 3 CO2e emissions for 2022 are app. 299,000 metric tons of CO2e, with purchased goods being the most relevant category here (app. 86%).
RENEWABLE ENERGY PLANS
With a strategic target of using 100% renewable energy by 2030, in 2022 we worked on plans to centralize the management of energy supply contracts for our manufacturing locations and identify potential ways to achieve 100% renewable energy for different facilities.
This work was principally driven by the sharp price increases and high volatility in the energy markets for 2022 and the next few years. Amongst the viable options being evaluated are Power Purchase Agreements, on-site renewable generation, and the availability of green tariffs. This work will continue through 2023.
In 2022, we used app. 40% renewable energy across all our manufacturing facilities. This remained constant from our renewable energy usage in 2021.
(*all figures adjusted for divested locations)
Disclaimer: Some figures mentioned above have been recalculated since the publication of the Sustainability Report 2022.