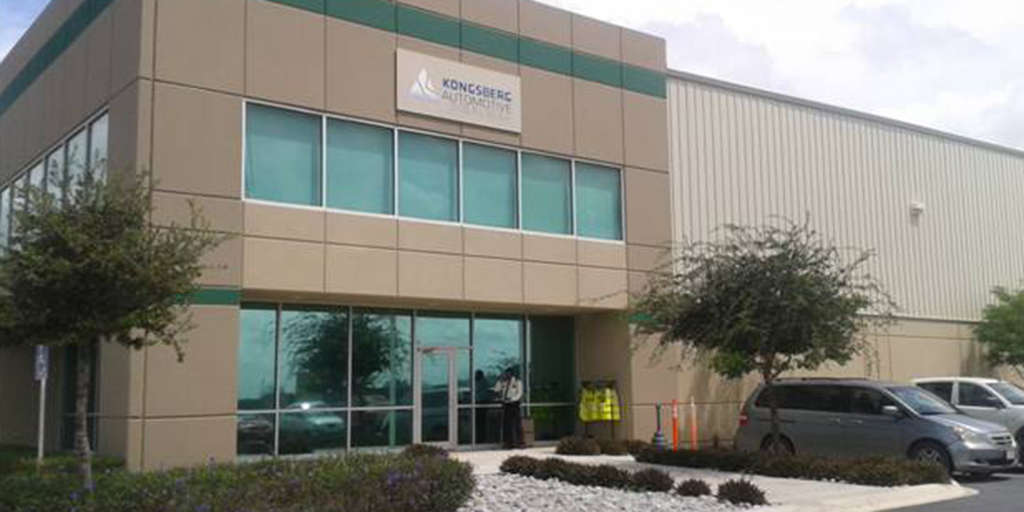 Address
Av. Progreso Edif. 3 Suite #310
Parque Industrial El Puente
Reynosa, Tamps. CP 88783
Mexico
Phone: +52 (899)262-62-50
At a glance
> Reynosa is a part of the business area Interior
> Opened in 2009, and a part of Kongsberg Automotive from 2007
> The product range includes seat heaters, head restraint covers,
armrests, lumbar support systems and shifter boots
The Reynosa plant was opened by the end of August in 1999 only a few months after the board decided to go for the establishment of a new subsidiary in Mexico.
Reynosa is situated near by the US town McAllen in Texas. The starting up in Mexico meant at the same time a transfer of the assembly operation from Livonia, Michigan US and it required 50 employees over 1,500 sqm to produce seat heaters for Magna/Chrysler.
The business grew up during the following decade and the plant relocated its building by January of 2009 within the same city.
Today the Reynosa plant has over 10,000 sqm, manufacturing seat heaters, head restraint covers, armrests, lumbar support systems and shifter boots for a wide number of customers including JCI, Magna, Lear and Faurecia which supplies Ford, GM, Chrysler, Toyota, BMW just to mention some of the key OEMs in the market.
Directions
From McAllen Miller International Airport (US) approx 35 minutes driving

From General Lucio Blanco International Airport (Reynosa, MX) approx. 12 minutes driving.